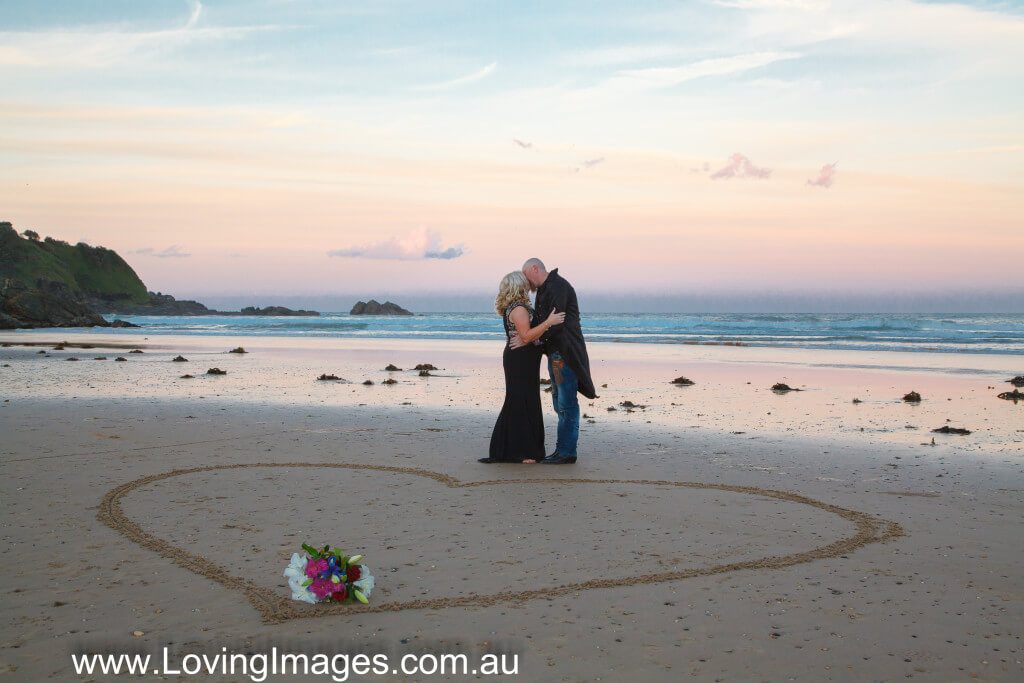 Now couples can come to beautiful Coffs Harbour, on the Mid North coast of Australia and elope. Whats more they can have everything taken care of with the elopement as a complete package. It has never been such an easy hassle free way to elope.  Everything from the celebrant, photographer, witnesses, to the four star beach side accommodation, flowers, hair and make up is all taken care of for the eloping couple. This makes it so ideal for couples anywhere in Australia looking for a complete elopement solution.
And where better to elope than  beautiful Coffs Harbour, Australia.
Couples thinking about eloping can be assured that the quality of this package is excellent with each service provider being extremely professional and qualified, assisting couples with every aspect of their elopement. And yes, for those wondering, the ceremony is a legal proceeding and you will officially become husband and wife.
Loving Images has put this package together specifically for couples who want a no fuss, hassle free way to become legally married.
Lisa, the co ordinator of Loving Images said "We make the whole process very simple and easy for couples who, for many reasons, decide to elope".
There are no extra costs involved in any of our elopement packages as they are all inclusive of legal fees, celebrant and photography.
And if a couple are looking at having a Deluxe Package they can have accommodation for two nights (extra nights are an option) with a full Buffet breakfast included each morning. 
The main resort that we use for our Deluxe Package in Coffs Harbour is the four star Resort "Aanuka Beach Resort". The accommodation is in a Deluxe Spa Bure. 
Couples will also be glad to know that Aanuka is about 50m from one of the best beaches on the Mid North Coast, "Diggers Beach" It has easy access and eloping couples can have their quiet romantic and intimate ceremony right at the waters edge.
The feedback we have had from couples eloping has been incredible. One lady gave us such a huge rap when booking as she simply had not been able to find any other elopement package online like the one we offer. This is what she had to say:-
"By the way I think your package is an excellent idea and I am really excited about the whole thing. You're the only place I have found in 4 months of looking online that has anything of this kind"
 Kristy Gwinnell
Lisa said "The majority of couples plan their elopement about six months in advance although some couples have opted to have the minimum time allowed of one month from the time they submit their notice of intention to marry forms.
If you are looking to have a cost effective way to elope then visit our elopement packages page at http://www.elope.lovingimages.com.au/elopement-packages/
*************************************************************************
Lisa Brehaut is the manager of Loving Images Photography which specializes in proving wedding photographic packages and is situated at Coffs Harbour on the Mid North Coast of Australia.
************************************************************************